ABOUT
Our Story
Inspired by the amazing coffee culture in Australia and New Zealand, Breaking Wave Coffee is an independently owned cafe and espresso bar with a store front downtown Sarasota and an authentic mobile coffee cart catering service.We are always focused on impeccable service and top-tier drinks and eats.We're very excited by what we do, so please come and visit us and discover our coffees for yourself!
FInd us
Location
Open since 2019, one of the top cafes in the local speciality coffee scene. Located in the beating heart of Sarasota, just two minutes from Marina Jack.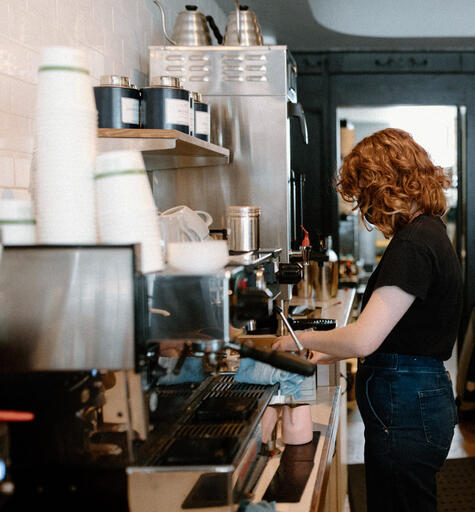 COFFEE CATERING SERVICES
Book your event
Our mobile coffee cart and specialized coffee catering services are available for all of your special occasions and gatherings in Sarasota and the surrounding areas. Want to grab something quick on your own? Order our coffee travelers.
WHAT TO EXPECT
Good coffee and a unique experience, guaranteed to impress you and your guests! Let us take care of every single detail and we promise nothing but efficient and friendly service to make your big day extra special. Got a wedding or graduation? We're there. Hosting a private event? We've got you covered.We will be in touch as soon as you fill out the estimate form below. Our pricing varies due to location, event size, and duration.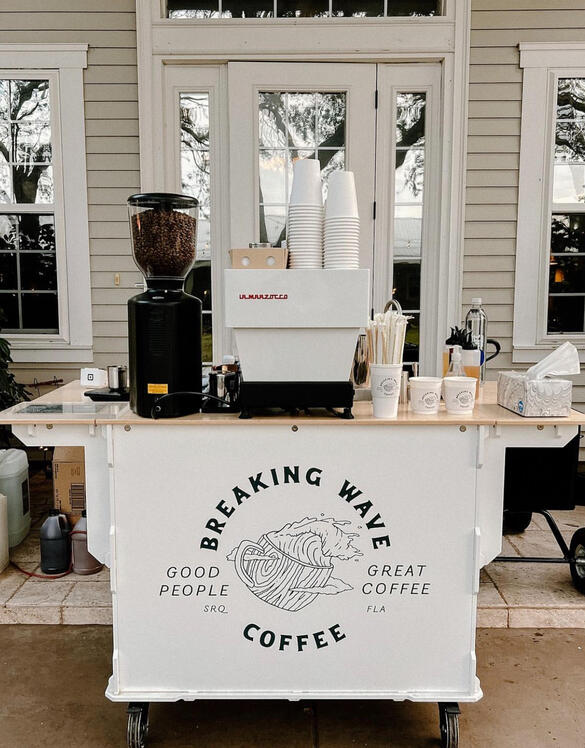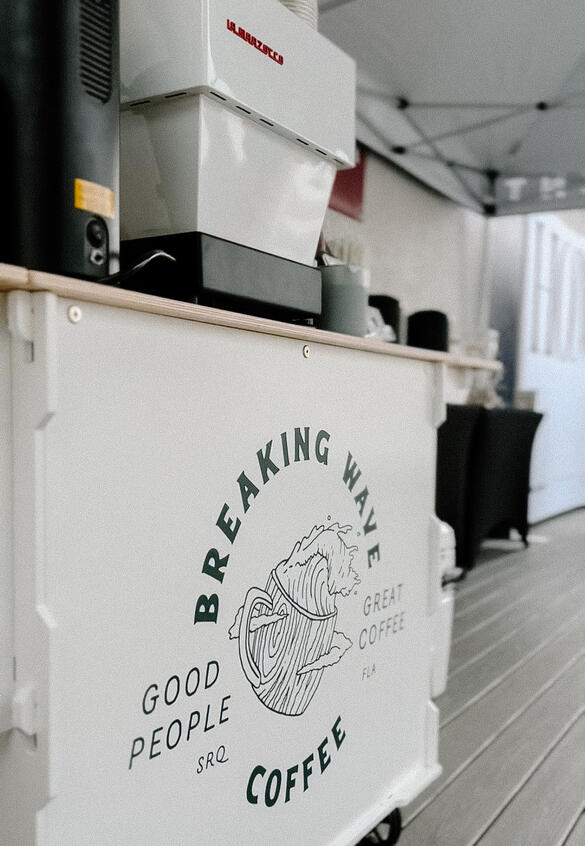 Contact
Reach out using the form below!
CAFE HOURS
Monday - 8:00am - 4:00pm
Tuesday - 8:00am - 4:00pm
Wednesday - 8:00am - 4:00pm
Thursday - 8:00am - 4:00pm
Friday - 8:00am - 4:00pm
Saturday - 8:00am - 2:00pm
Sunday - Closed
LOCATION
1310 Main Street, Sarasota, FL
(941)-416-4343
©2023 • Breaking Wave Coffee • All rights reserved